Tripawds is a user-supported community. Thank you for your support!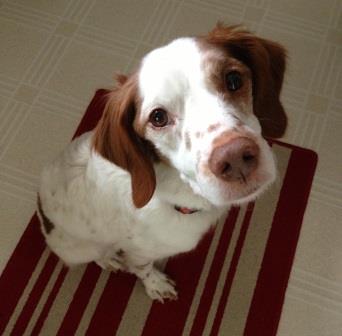 We are so happy that you decided to check out our blog. We are just crazy about our guy Rusty and think you'll love him too. Here are some quick facts!
Full Name: Mister Rusty Bucket a/k/a Rusty, Buckets, pea pod, the red-nosed reindog….
Birthday: October 11, 2004
Breed: Brittany
3 Things That Make Me Happy: Dinner, Cherry Tomatoes and Snuggling
3 Things That Upset Me: Waiting for Dinner, Staying up past Bedtime and Thunder
My Favorite Holiday: Thanksgiving! I get my own sampler plate and we watch the dog show.
A confession: I have eaten several shoes and the deed to our house
Someone I miss: My sister Lucy an Australian Kelpie who beat hemangiosarcoma for 18mos. and was my best friend. She protected me and played with me and terrorized me with her squeaky toys.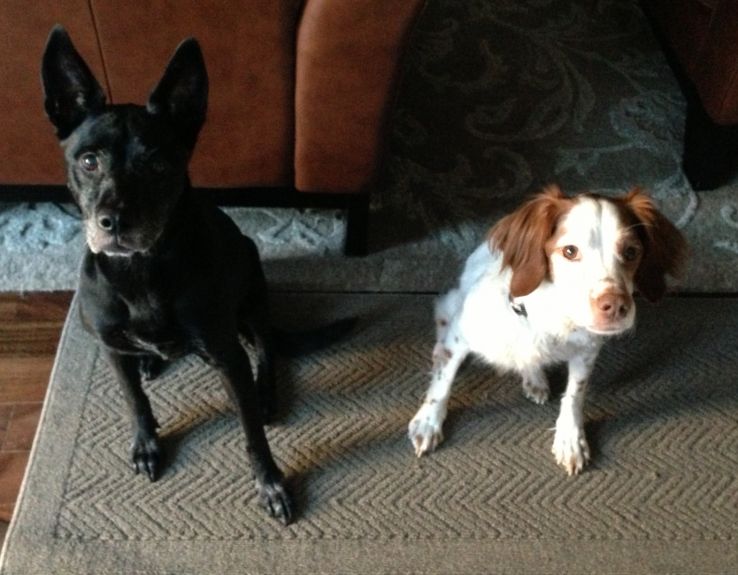 Lucy & Rusty
Hometown: I was born and raised in Nashville, Tennessee but now I live in Minnesota
Favorite Sport: Swimming – I love water!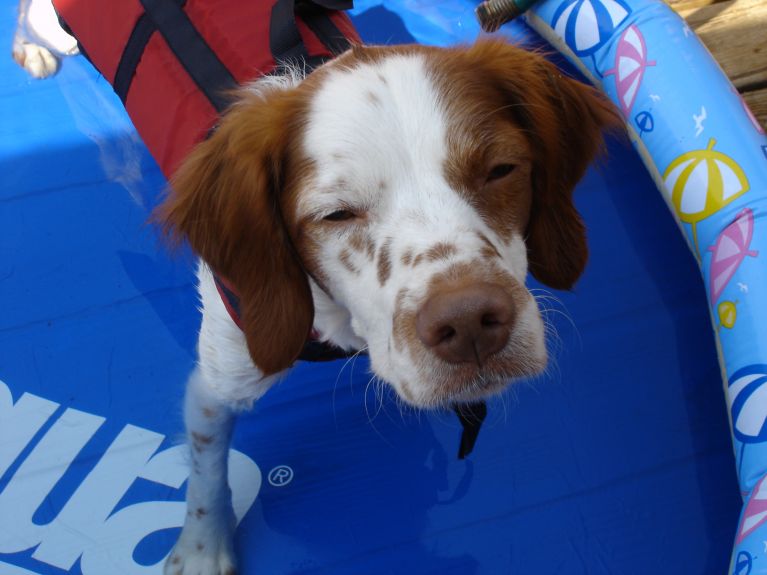 Rusty in his kiddie pool (with a life vest for "safety")