Tripawds is a user-supported community. Thank you for your support!
Thank you to everyone for your words of encouragement. I can't believe I found this website and this amazing group of people who are so kind and supportive.
Rusty had his surgery today at 2:15 and it took about an hour and a half. Dr. Jackson came out and told us that the surgery had gone well and that everything looked good and that we could see Rusty. They brought him into an exam room wrapped in a fuzzy blanket and his little eyes were open so wide. He was of course on loads of drugs and he couldn't even figure out how to retract his tongue – but there he was, my sweet boy and he was beautiful and precious and awake. I was so happy!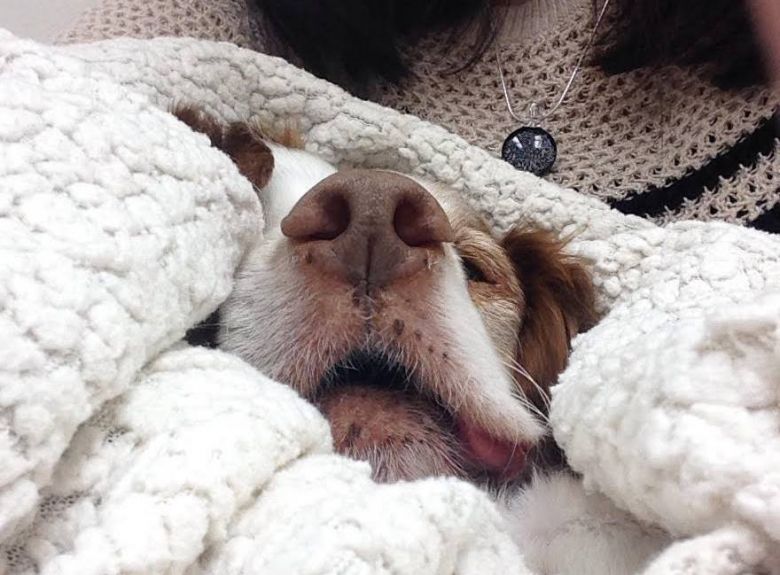 Rusty right after surgery.
I haven't seen his incision site yet but I think that's ok for today. I was just so relieved to see that he was doing well and was so happy to hold him (he did feel lighter). He is staying the night so they can monitor his progress. They will try to feed him at 2am and will try to take him out to potty. I will try not to call every hour!
I am so thankful that his surgery went well. Step One – Done. I can almost breathe again.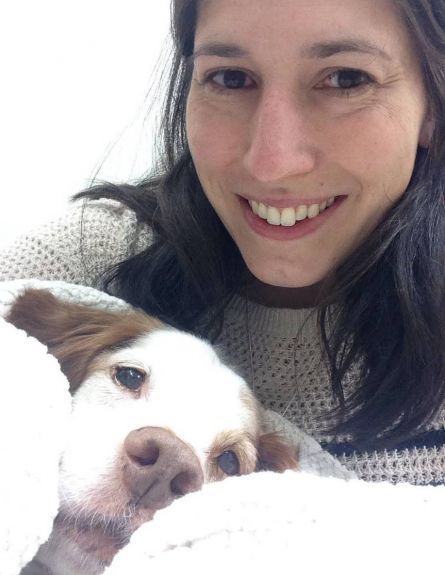 Me and my brave little guy